Introduction to Product Design Module theme:
After the start-up assignment Professors revealed their true plans for Product Design-I by announcing the theme for this year's Introduction to Product Design module.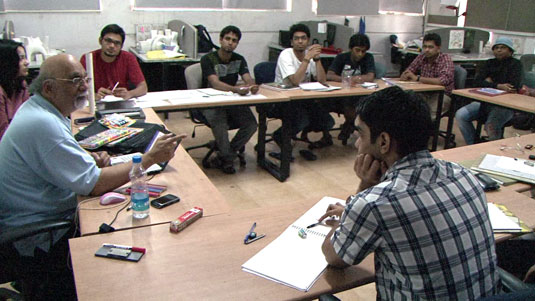 • Lifestyle products –with wire form 
• Products with LED lights – a reading light 
• Water storing devices – everyday objects 
• Wooden toys – pull along toys for toddlers.

The theme topics were intentionally kept wide open thus offering ample opportunity and challenge. The topics were evenly distributed in the class of 12 students with three students working on each topic. Students were to work together in a group till the initial data collection stage.