How Does Flipbook Works:
One can tell a small story by drawing on a flipbook. The mechanism behind flipbook is the illusion of motion by flipping of static drawings. All kinds of films, both animation and live action are the best examples of how motion brings illusion of life to a human eye.
Ideas keep coming and going in our mind within fraction of seconds. When these simple ideas are put down in the form of a drawing a story can be created. So start making your own films with creative ideas.
Think of Creative story ideas: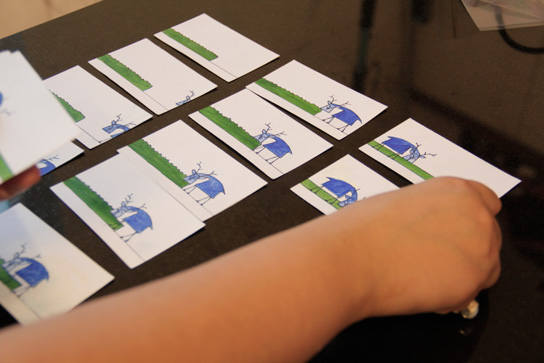 Story Idea - 1.