Do's and Don'ts while making a flipbook.

• Movement or Change in action:
You have to keep in mind whether,
  - You want the movement across the paper
  - or, only need the change in action.

If you are finding it difficult how and what to draw use simple stick figures or get references from the links given in the reading section.
  - http://www.eadweardmuybridge.co.uk/
  - http://www.muybridge.org/

Horse rider- storyboard.
• Smooth transitions:
Smooth transitions are important while making animation. So change the drawings with convincing movements.

For Eg.
A car changes to big guy in just another frame without smooth transition in shape and volume, this looks abrupt. That's why a light box or carbon paper is used for making gradual changes in frames.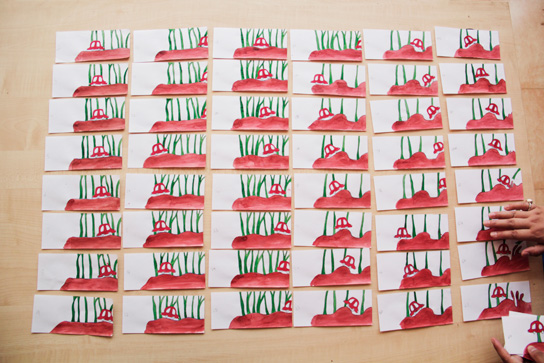 Smooth transitions of car in motion.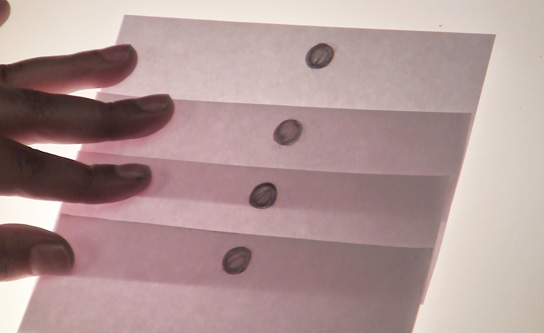 Smooth transitions of a ball in motion.
• Clean up:
Clean up the frames with eraser, looking for any inconsistencies which may distract the animation and finalizing with colour pens.

• Extra length:
Extra length should be avoided from the start. The paper stack should be of same dimension but if not then get rid of the extra length. Flipping is to be done in an angle so that the bottom of it is angled out. Simply attach the clip on the other side and flip away.

Avoid extra length of flipbook.

Be a proud flipbook maker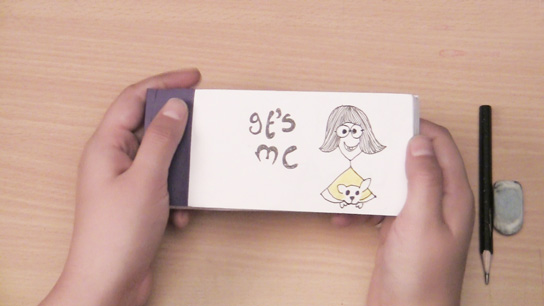 Customize the flipbook for friends and family.